Podcast: Download
Subscribe: RSS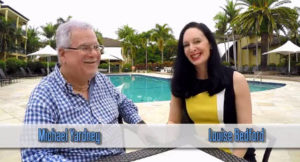 We're rushing you this special edition Talking Trading episode.
It's time sensitive and hard-hitting and I know you're going to love it. You'll hear Louise Bedford and Michael Yardney talk about what it takes to really grow in today's markets.
Listen carefully as they give you the real secrets to inspire you to grow and keep charging towards your goals.
By the end, you might even decide that Michael and Louise's function – Wealth Retreat is exactly what you've been looking for.
Click here to register your expression of interest.