I loved my conversation with Vanessa Murphy from the Women in Confidence podcast so much that I decided to release it to you, my wonderful Talking Trading listeners.
There are so many things working against us these days – 'busy work' where we see our precious hours sucked up pursuing projects that don't leave us fulfilled, domestic chores, and not to mention our own levels of self-belief and confidence. Let's dive into this topic and explore how you can banish that nagging voice of self-doubt, and accomplish more than you feel you're currently capable of achieving. Let me give you some specific strategies you can use to reclaim your time and your power.
In this interview, I must admit, we touch on some seriously vulnerable topics. I talk about how I was cornered and harassed by a colleague, and how this gave me the impetus to learn how to say 'no' in a way that didn't damage my career. We really need to discuss these issues more freely, so we can de-tooth them, and arm people with the skills they need to stand up for themselves.
It's all part of gaining, and maintaining confidence in today's hectic world.
There are trading lessons in here, because as you know, the way we do one thing is the way we do everything. Gain confidence in one area in your life, and you'll find this directly benefits your trading equity.
I'm keen to hear your views on this topic, so reach out to me to give me some feedback.
Essential Topics Covered
2:08 – What having confidence means to Louise.
3:40 – Hear how Louise was pushed into a corner. It gets deeply personal here as Louise talks about a shocking experience that has stayed with her for 3 decades.
6:20 – How Louise prepared to confront her aggressor
10:30 – Louise admits how she outsources the drudge
15:30 – How Louise got inspired to become a trader
17:20 – How to get started in an unfamiliar area
18:50 – The key to conquering anything
23:53 – What stops people asking for help
30:00 – Put yourself in your diary
38:30 – Maybe you don't need a Mentor?
39:50 – Louise's one piece of advice that you can't afford to miss
More about Vanessa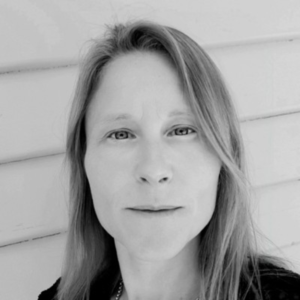 Vanessa Murphy is a HR, People and Culture expert based on over 20 years of managing people, leading HR functions in small & large businesses and running her own HR consultancy.
She is also an Executive Coach for women and the Host of the Women in Confidence podcast.
More about Louise
Louise Bedford is the founder of www.tradinggame.com.au. She is a best-selling author of five books on the stockmarket and a behavioural finance expert with degrees in Psychology and Business. She and her business partner, Chris Tate, and have been running their repeat-for-free Mentor Program for the past 22 years. They provide simple techniques that you can implement straight away, and valuable resources to enhance your trading so you can maximise your profit potential.
To get in touch with Louise:
Facebook: https://www.facebook.com/TradingGame/
Twitter: https://twitter.com/TheTradingGame
LinkedIn: https://au.linkedin.com/in/louise-bedford
Youtube: https://www.youtube.com/tradinggame
Contact Vanessa
Vanessa's website: www.vanessa-murphy.com
Vanessa's podcast: Women in Confidence podcast
LinkedIn: https://www.linkedin.com/in/vanessamurphy/
Photo by Towfiqu barbhuiya on Unsplash