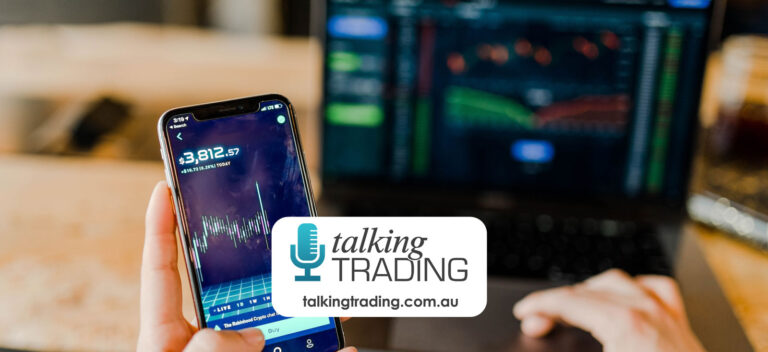 Have you got a crystal vision for your future?
Can you imagine telling your boss you're leaving your role to become a full-time trader?
Can you picture not worrying if you'll have enough money for your retirement?
Well… if that's what you want, how do you get to that endpoint?
Yes, it's important to start with the end in mind and then work backward to fill in the blanks – but for many of us, this is harder than it looks.
Should you primarily invest in the markets, or should you trade them? The answer might not be as complicated as you think.
In this revealing interview Louise Bedford, best-selling author, shares with Olivia Clare, host of the Crystal Vision podcast, what it takes to maintain a balanced view in the markets.
They discuss how maintaining an Index fund as well as being involved in ETFs can provide the stability you crave, while trading can give you the freedom to experience outsized gains.
Trading and investing – you may not have to make a choice of one or the other.
There's room for both methods, and by keeping an open mind, you're more likely to excel in a way that not only fills up your bank account, but it also lets you indulge yourself in experiencing the time you need to really LIVE.
Claim your power in the markets.
If you've ever felt embarrassed to trade because of other people's views, this is the episode for you. You will have your 'ta da' moment in the future because you're staying loyal to your trading goals.
Interview Highlights:
0:42 – Louise's most embarrassing moment
6:12 – Don't succumb to the demands of an unreasonable boss
7:50 – Feel like you're destined for more?
8:20 – Louise's book recommendation to start trading
9:20 – What is trading, compared to investing?
11:35 – Is trading safe?
13:50 – Can the ordinary person pick up on trends? Trading vs investing in Index funds.
17:00 – Why weight of evidence counts
18:10 – Why it's essential for women to take control of their own financial future
28:27 – Louise's 3 top pieces of advice
31:17 – Louise's painful vulnerability about her podcast
33:40 – Louise's long-term goal
36:05 – Louise's crystal vision for her future
38:20 – The Arrival Fallacy

About Olivia Clare
Olivia is the host of the Crystal Vision podcast, and takes delight in helping primarily female business owners simplify their businesses and excel. Olivia is committed to helping people explore their potential in line with their values, honouring their balance in life.
Connect with Olivia
Podcast: https://www.buzzsprout.com/1948846
LinkedIn: https://www.linkedin.com/in/oliviaclarestolz/
About Louise Bedford
Louise is a best-selling author and the founder of www.tradinggame.com.au.
She and her business partner, Chris Tate, have been running their repeat-for-free Mentor Program since the year 2000. They provide simple techniques that you can implement straight away, and valuable resources to enhance your trading so you can maximise your profit potential.
To get in touch with Louise
Facebook: https://www.facebook.com/TradingGame/
Twitter: https://twitter.com/TheTradingGame
LinkedIn: https://au.linkedin.com/in/louise-bedford/
Youtube: https://www.youtube.com/tradinggame
Photo by Austin Distel on Unsplash